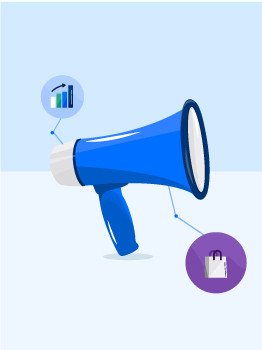 Brand Awareness Checkup
$4 123 USD
---
The Brand Awareness Checkup allows you to monitor positioning metrics of a brand or set of brands within a category; its commonly known as a Brand Health or Brand Love Measurement study.

You determine the depth of your study (exploratory, intermediate, or detailed) by selecting modules designed to produce actionable insights in the areas of: brand positioning, user experience with the product, communication with the target, and customer service.
Why choose it?
We not only monitor the category, brand or product, but those other factors that impact the consumer's perception and purchase decision.

We include BTL elements to give you the bigger picture of your advertising efforts and the impact of your competition's actions in this area

We study the impact of your public relations, sponsorship, or social responsibility efforts if you have them


Our Data Visualization makes sure the insights inside are easily understood and shareable
Analyze three main modules: marketing memorability, brand reputation, and crisis/negative coverage management
Main Indicators:
Top of Mind
Share of Mind
Purchase Intention
Favorite Brand
Brand Funnel (Brand Love Conversion Rate)
Advertising Recall
NPS for each of the brand's service point
Crisis/Negative Coverage Impact
Exploratory Study
Describes the main indicators and offers cross tabulations with demographic data for each of the modules selected.
Intermediate Study
Includes the information of the exploratory study in addition to identifying six types of relations that a consumer can have with your brand (lovers, rejecters, dissaponted, satisfied, potential, non users) using indicators like:
Segment distribution
Most attractive elements by segment
Least attractive elements by segment
Most preferred brands by segment
TOM, SOM, TC by segment
Detailed Study
Includes the information from the previous studies and adds the indicator:
Brand Relevance - using a Turff Analysis identify a brand's relevance and reach from a ranking of category characteristics
With the results from your study you'll be able to...
Identify:
Brand positioning versus competitors
Media with the greatest impact among consumers
Key messages that stand out and remain in the minds of consumers
Brand desireability
Design, maintain, reinforce or redesign strategies for:
Communication and marketing for positioning
Brand experience across different points of contact with the customer
Evaluate and optimize:
Social responsibility and public relations efforts
The impact of brand building actions, sponsorships, and specific campaigns
Stay in the loop when it comes to your reputation versus your competitors'.
Atlantia Search's methodology for evaluating the positioning of a brand includes multiple types of statistical analyses and methodologies that yield highly relevant data and the most actionable insights.
Main Methodologies:
TURF Analysis: Using the statistical tool, Scope and Non-Duplicate Frequency Totals, we identify the leading brands in the market which will help you gain perspective on your own company's positioning

Brand Funnel: A model that gives a complete description of the strengths of your brand in relation to the competition

NPS: The Net Promoter Score (NPS) is an index of the desire to recommend the brand and of the overall consumer satisfaction

Brand Archetype Clustering: Allows us to identify perceptions of the brand archetype from current and potential consumers

Single and Multivariable Correlation Analysis: Through our AI-driven and automated data analytics tools, we quickly and efficiently carry out different single and multivariable analysis of the data so we can identify the most relevant insights of your study
The Most Advanced Tools for Assuring Sample Quality:
By default, all of our studies done through CAWI, CAPI y CATI, include automated systems for sample quality control such as...
Anti-Speeder: this validation algorithm estimates the minimum time needed to complete a survey and rejects whatever value falls below it
Unique User Validation (UUV): To avoid multiple survey replies from the same respondent, more than 20 parameters from the device and respondent are validated

Anti-Random Answers (ARA): To exclude random answers from respondents we have an algorithm that identifies psychological patterns that indicate random responses and removes them

Geo-referenced Validation: We guarantee location by GPS tracking respondents or by using the location of their IP address

Other Tools: we utilize additional tools and methods to guarantee the sample quality; control questions, anomalous answers rejection, automatic validation of open answers, missing data algorithms, contingency tables, etc.
We leverage Artificial Intelligence for our data analysis:
Atlantia Search's automated AI-driven statistical analytics tools allow us to carry out single and multivariable analyses in a question of minutes to find relevant insights. We are also capable of carrying out a host of other analyses which include K-means, CHAID Tree, Conjoint, Maxdiff, M-Estimation, Ordinary Less Scores, Reach Regressions, Logit-regressions, Linear Regressions, Anovas, Pivot Tables, to name a few, and statistics generation methods such as T-test ANOVA, Games-Howell Nonparametric Post-Hoc Tests, Cohen's F Statistic, Pearson Correlation, Spearman Correlation, Point Biserial Correlation, Cohen's D, Paired T-test, Fisher's Exact Test, Chi-Squared Test, Cramer's V, Z-test, Time-series Analysis, Difference in differences (DID, DD) among many others.
Creative Concept Test
$3 470 USD
Creative Concept Test is meant to evaluate the creative components of your advertising campaigns regardless of its stage of progress; it cou...
Consumer profile for SMB
$650 USD
Understand and identify your potential consumer and the consumer of similar products in order to generate better sales, communications and p...
SI Descubre
$12 631.58 USD
arrow_forward