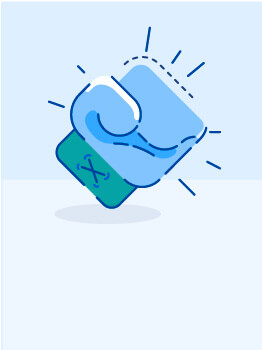 Competitive Benchmark
$640 USD
---
The Competitive Benchmark is a desk research study designed for you to get to know the competitors of a category or specific product. The researchers carrying out the study draw from public access sources with a prior analysis of veracity and coherence.
Why choose it?
All of our studies have an internal quality control process to provide our clients with validated information at different levels corresponding to study depth

Our competitive price allows you to expand the study to know your competition by company and by product

Our delivery times are faster than our competitors'

Our Data Visualization makes insights easily understandable and shareable
The Competitive Benchmark contains:
Main Modules
Competitor Radiography
Product Portfolio
Communication Strategy
Commercialization Strategy
Comparative Analysis of Competitors
Exploratory Study
Provides basic indicators from each main module for each of the businesses monitored in the study, supplying indicators such as:
Standard and star products
Digital media penetration
Competitor's best practices
Standard and star products
Digital media penetration
Competitor's best practices
Intermediate Study
A version that analysis at greater depth competitors' business models and identifies strategic partners; includes the information from the exploratory study in addition to:
Additional Modules:
Pricing analysis
Digital customer journey
Physical or telephonic customer journey
Additional Indicators:
*Market share
Business model by competitor
Detailed product descriptions, customer focused
Promotions, payment methods, and payment plans
Active advertising campaigns and digital reputation
*subject to the availability of information
Detailed Study
Offers a deeper analysis than the modules of the Intermediate Study, as well as adding the following indicators:
Differentiators in the business model
*Production data
*Sales
*Number of clients
Featured product categories
Product innovation
Packages and warranties
Price comparison by commercialization channel
Brand Identity
Events and brand activations
Conditions or market context
*subject to the availability of information
The results will enable you to...
Identify:
New competitors by category or product
Value propositions of competitors
Category transformations
Design, maintain, reinforce, or redesign strategies for:
Evaluate:
The efficiency of brand messages reflected in the Call to Action
The behavior of a category by country
Atlantia Search has refined its secondary study methodology, systematizing the indicators that are compared across the multitude of companies that populate an industry. We have quality controls that ensure the veracity of the information.
Product Concept Test
$2 390 USD
The Product Concept Test will evaluate the acceptance of an idea or product regardless of its current phase of iteration. You'll get action...
Brand Awareness for SMB
$640 USD
The Brand Awareness for SMB is a product that will allow you understand the brands from your category in order to generate a better value pr...
TV Ad Tracker monitors the advertising activity of your company or the competition and displays the data in an easily understood way through...
arrow_forward